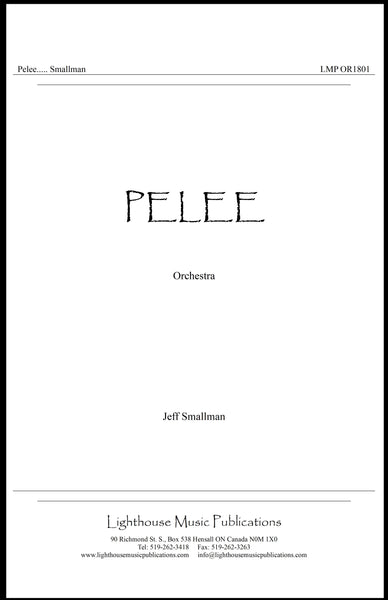 Pelee
composer: Jeff Smallman
duration: 20:00

Pelee was commissioned by the Windsor Symphony Orchestra in 2018 as a celebration of Point Pelee National Park's 100th anniversary. The work is meant to reflect the park throughout the seasons, and is divided into four sections. The first, Snow and Ice, is a picture of frozen Lake Erie. The winter wind is blowing, and snow and ice particles drift across the point. A haunting theme in the violins, flute and oboe creates the sense of space and cold, while the harp and celeste hint at snowflakes in the air.
As always, winter gives way to spring, and in this case, The Birds. The music in this section is a portrayal of the beauty and exhilaration of flight. Beginning with the sound of birdsong (taken from the calls of birds that migrate through Point Pelee), this representation of spring is full of energy. Songbirds aren't the only birds that make their way through the park, however, so another type of bird is heard briefly
before the main theme returns.
After spring comes summer, and this is represented musically in Heat and Fog. Heat and fog can feel weighty, ponderous, and slow to move or change. Musically, this is created through the use of the lowest end of the orchestra. Thick chords provide the background to a slow-moving melody in the horns and bassoons. Occasionally, "heatwaves" or "eddies in the fog" can be heard, but the weight always returns.
Finally autumn arrives, and with it, Butterflies. This section of the work focuses on the beauty and delicate nature of the insects as they float on waves of air. They can be heard fluttering from branch to branch briefly before taking to the air again.
Pelee is scored for 2.2.2.2   2.0.0.0  harp  celeste  strings.